gOnZoRiFFiC's Top 10 Films of 2008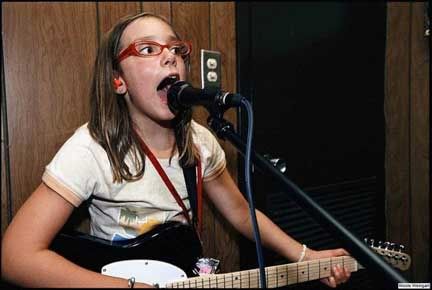 every year since 2001, i've picked a list of my favorite movies of the year and posted them online. it's always hard to narrow it down to ten (my list was originally twenty), so i'll add honorable mentions for the rest. here we go...
10. ROLE MODELS
Moves ahead of the incredible "Zack And Miri", "Forgetting Sarah Marshall" and "Tropic Thunder" as the funniest movie of 2008 for me. In terms of joke-to-laughs ratio, it's the highest and most consistent. Fans of previous David Wain/State alumnus pictures "The Ten" and "Wet Hot American Summer" will find this to be a more mainstream comedy, but in terms of dialog it's definitely on par with those. Jane Lynch steals absolutely every scene she's in:
"I'm in good standing with the local judge. Not to get too graphic, but I used to suck his dick for drug money."
09. THE PERIOD
Finally, the no-budget digital filmmaking revolution has produced its first true underground epic. "The Period" was made by fearless art school students armed with gallons and gallons of fake blood, effectively picking up where John Waters left off in the 70s and taking that style to Matthew Barney-inspired new frontiers. I am honored to be the first person to review this film here, as "The Period" is possibly the best camcorder movie I've ever seen.
08. SICK NURSES
I can't give the fully clothed shower scenes a pass, but otherwise, this is one of the most visually interesting and creatively photographed horror films in quite some time. Featuring some very memorable death scenes, "Sick Nurses" is the cure for anyone burned out on Asian horror films.
07. SMART PEOPLE
Incredible film like "The Savages", a nearly flawless meld of drama and comedy featuring multiple layered characters. As much as I enjoyed all the performances, Thomas Haden Church absolutely steals this flick from everybody with his turn as Dennis Quaid's burnout adoptive brother. Could have easily been a throwaway comic relief role but instead was the highlight of the film for me. Outstanding writing and direction, will be overlooked come Oscar season.
06. GONZO: THE LIFE AND WORK OF HUNTER S. THOMPSON
Near-perfect, and one of the best films of 2008, this documentary spends most of its running time covering Thompson's political writing in order to help illustrate the conflicted final sentiments expressed in the film's conclusion by people who knew Thompson the best. Featuring some really creative editing that heavily incorporates the artwork of Ralph Steadman, this is truly a great companion piece to Terry Gilliam's now-classic 1998 film "Fear and Loathing in Las Vegas", and a very loving tribute to one of the most innovative, original and influential journalists who ever lived. it's moving, funny, and extremely thought-provoking. My only criticism would be the fact that approximately 20 years of Thompson's life (1980-2000) is pretty much skipped over, which is a bit disappointing considering the film's title.
05. THE RUINS
More like "Evil Dead" and "The Thing" than most every film that claims to be, this is less a monster movie and more a survival picture. Surprisingly intense, not on the level that "Turistas" was but definitely more gruesome (I had to look away once, and winced several times), "The Ruins" joins the ranks of great little horror movies that take place in a minimal setting. Definitely a movie every low-budget filmmaker could learn from, particularly how they managed to create so much suspense and shoot one set so many different ways. Better than expected.
04. STUCK
Stuart Gordon's best since "Castle Freak" (really his best film since the 80s) combines true crime and social commentary with Gordon's requisite dark humor and gore. While the actual case it's based on is horrifying enough on its own (and up to a point, doesn't deviate much at all from what really happened), "Stuck" maintains a tense and exciting pace throughout. Definitely one of the better horror films this year.
03. SYNECDOCHE, NEW YORK
Charlie Kaufman's epic, no question about it. I'm not a good enough writer to put into words just how huge and important a film this was to me, suffice to say that it's one of the best movies I've ever seen. Just sad enough to leave an impression, just creative enough to be unlike anything else in theaters, and just weird enough to be fun as fuck. Synecdoche is an odd title that stands fora gigantic achievement in film and storytelling. You and your friends will be talking about this one for days, and I believe as the years go by, you'll think about it more and more. Highest possible recommendation.
02. LET THE RIGHT ONE IN
I almost NEVER enjoy vampire movies, but "Let The Right One In" is exceptional in every way. Anyone who was ever bullied as a kid, had trouble standing up for yourself, wished for an imaginary friend who would kill (or at least help beat the shit out of) your enemies will really connect with this flick. The main characters are twelve-year-olds, but don't expect "Harry Potter" here. It's moody, gory, sensitive, beautiful, unpredictable and quietly powerful. The ending is among the best I have ever seen. Completely satisfying and highly recommended.
01. GIRLS ROCK
Here it is, the 100% far and away champion greatest fucking movie I saw all year. You know a movie is good when you never want it to end, and that's how "Girls Rock" played for me. It will be available January 27th on DVD (go to
girlsrockmovie.com
for ordering info) and I already reserved my copy. Not only will I watch it over and over, but I'll show it to everyone who comes to my house and I'll bring it to all my friends' houses for them to see as well. Rather than explain exactly why I loved it so much, I'll just show you the trailer...
HONORABLE MENTION: BE KIND REWIND, CHOKE, CHRISTMAS ON MARS, FORGETTING SARAH MARSHALL, HANCOCK, PINEAPPLE EXPRESS, POULTRYGEIST, TROPIC THUNDER, ZACK AND MIRI MAKE A PORNO
Labels: 2008, girls rock, movie lists, movie reviews, movies, top 10 of 2008